Do you want to get more votes for your contest entries?
Have no idea to find how to get more traffic to your contest entries?
From this post, you can find the answers for the above questions.
Let's dive in,
1. Use Engaging Input
You're probably already aware of how to find the best photos/videos to use for contest entries.
Quality presentation of the video/photo is the key factor for all the time to reach your target volume of votes.
You can hire a good freelancer writer to write a fantastic article about your contest and insert the contest entry link naturally on clickable (eye catching) places on your website.
From this strategy, you're giving quality information to the audience as well as you can gain votes for your contest from them.
Some people have no idea about the topic related to write for contests.
In this case, they can use Google search to get super suggestion.
For example, please look the image below to find the hot questions asked by the Google search audience.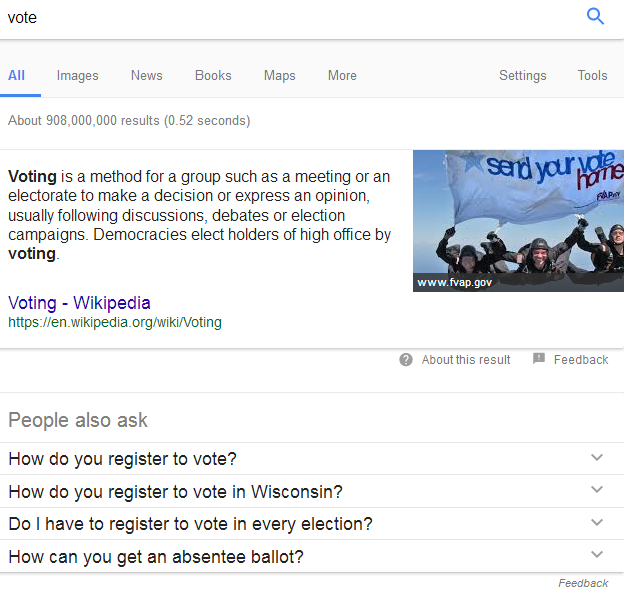 2. Publish Your Contest on Popular Websites
The popular websites list can get from social sharing sites.
How to get that?
At first you have to use any search tools like Google, Twitter search and Facebook search.
Type your niche keyword and look the top articles sites and list them in a excel sheet on your desktop.
Check every article's author bio info, and look their social profile links to find their contact info.
Again make a excel sheet to add the contact Emails list of the authors.
It's time to contact them to request to write a post on the particular website about your contest also to insert the contest entry page link inside the post.
Probably you know that authors may ask reasonable price for the post.
Anyhow, you're going to receive high quality real human traffic for sure so you should try this strategy to check the results.
At least, try up to 5 unique websites and track the results to find which website is driving more traffic.
3. Use New Features of Social Media Sites
Groups and communities on Facebook are treated well by Facebook admin.
Yes, Facebook announced some effective new admin tools and features for Facebook groups.
So now you can see fresh insights on your groups also the dashboard looks changed to impressive one.
Do share your contest entry link on only popular groups and communities to get votes.
YouTube also rolls out new updates and they already got super responses worldwide.
As we know YouTube provides great support to 360 degree videos through VR app.
People use smart mobiles to watch these videos but for getting better experience, we can use HTC vive.
YouTube's new mobile app design in impressive and you can watch videos to any size you want.
You should create a super quality video 360 degree to your audience.
This strategy will give you more votes than any other strategy for sure because you are investing big time to create such videos.
4. Publish Video
For publishing video I highly recommend you two top platforms which are YouTube and Facebook.
YouTube:
People use YouTube as number 2 entertainer after TV.
High search volume of keyword for YouTube videos is "how to videos".
To get votes for your contest entry, you can create any video related to your niche with how to solution.
As people get benefit from your video they will happily provide votes return favor.
Facebook:
Facebook videos are completely different from YouTube.
Marketers create simple selfie videos using their mobile to request vote for their contest and share them on posts.
Some marketers use product or service videos to market on Facebook using paid ads news feed.
5. Take Your Decision
At first analyze well about the contest you participate.
The contest admin should be a high trustworthy company also prize should be worthy to you.
And you can surly use these above effective also high time investing strategies to get votes for your any contest.
How to Share Your Contest on Popular Places