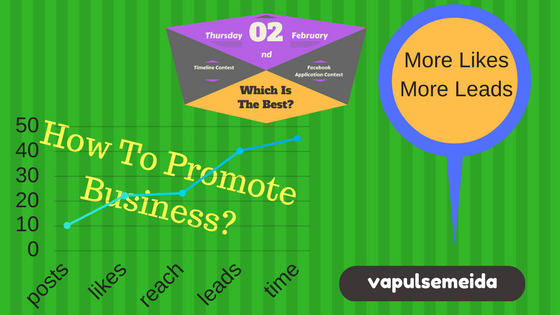 Facebook has super features for advertisers to brand their business using "Online Contests".
At start Facebook only allowed to run contests through application only.
Since 2013, August, they have shifted the rules/terms to use effective for business contests.
After this change, everyone can use their timeline to run contests.
This is simply great because everyone wants to promote their contest with existing fans and friends.
Isn't it?
And we can use likes as votes to choose winners for contest.
Now we explain you which kind of Facebook Contests help to promote business fan base growth.
Basic: Facebook Fan Page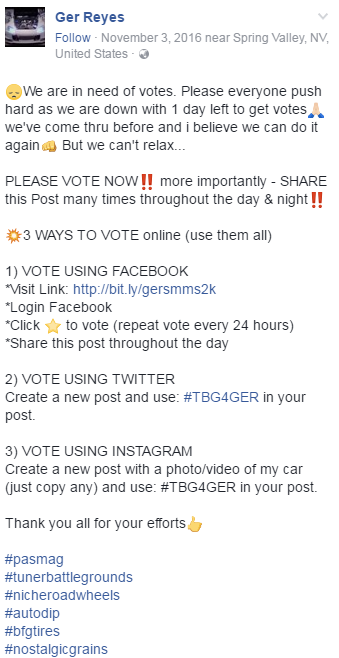 To promote your business online, you need a page such as website or social media business page.
This is important to start your business promotion with your audience.
If you don't know how to create a Facebook page and please check this detailed guide by Andrea Vahl.
Facebook pages allow you to share and talk with fans to get feedback to improve business.
For promote your event, Facebook fan page is the one and only best place.
Facebook page has great insights feature to see how many likes and post reaches.
Facebook contests give super fans engagement than a simple Facebook post.
1. Facebook Timeline Contest
Without using pesky application, you can run contest by a post on your timeline.
Timeline contest is very easy to start by any person so it helps lot to the small business owners.
The very important factor for running a timeline contest is: Increasing post TAT.
To get started, you must need contest ideas.
You should post very catchy timeline to get more likes and comments.

Check out this site and know about timeline contest ideas.
TabSite is the best application I found to get help in tracking data and to choose contest winners.
Many types of timeline contests available and two handy ideas are:
Like to win
Comment to win
I am not the fan of "like to win".
"Comment to win" timeline contest is very effective one because, when contestant posts a comment and it will get super reach with their all friends.
2. Facebook Application Contest
The main aim for running a Facebook application contest is capturing email addresses of the targeted people.
This type contests take more time to plan and setup.
When you know the ways to setup this contest without any error, it's the time to crab the emails list.
Start to create contest every week and build your experience to become pro contest admin.
Using this type of contests, you can easily get better ROI than any contests.
You can apply fan page like gate before entering contest so it increases like count.
Chance of finding fake votes is high because you can get all data from third party applications.
Some of the popular Facebook contest types are:
Sweepstakes
Essay voting
Video voting
Image voting
There are many third party applications available to use.
The application should be easy to add changes as per our need.
Always start with a free application so you can manage if your campaign fails.
You can read these sites review on search engines to choose your best one.
Some of the popular Facebook applications are:
Woobox
Wishpond
Sprout Social
So set your goal to run a Facebook application contest to get more benefits than timeline contests.
Which Kind of Facebook Contests Help to Promote Business