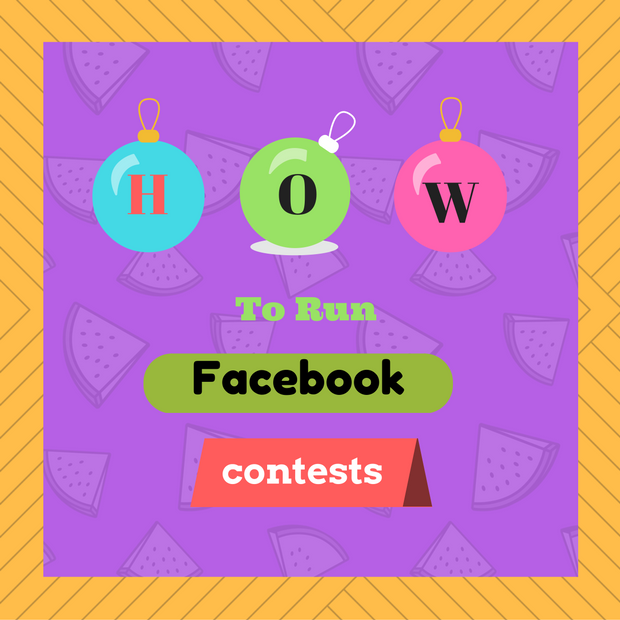 Facebook is one of the biggest platforms of social media.
There are many types of Facebook contests starting from the simple lucky draw to more complex ones where there is a panel of judges for choosing a winner.
Lucky draws are highly popular on Facebook and you should know some of the tricks on how to drive your contest to success.
The main reason of hosting these contests is that you can promote your business in a very efficient way. It is one of the best ways in which you can reach your goals on social media.
Instead of spending time and effort elsewhere, a Facebook contest may return the same results at a much shorter time. You can try expanding your business and reach out to new audiences using these guidelines.
1. An appropriate prize and Entry method should be chosen:
The most important thing in a contest is the prize which drives people to participate. Choose a prize which is relevant to your business so that the receivers can consider purchasing one in future. One of the best ideas is giving a gift card for your business. This will attract a large group of people as they will have the option of choosing any product.
A specific gift item will attract only a number of people who are interested particularly in that product. Hence a gift card will attract all kinds of entries who are interested in your company and its products. The number of entries is not you should be looking for. For example, if you give away an iPad, there will be tons of participants but those who are specifically interested in your business won't show up in large numbers.
A gift card on the other hand ensures the correct promotion of your business. The next step is what the users have to submit to claim their prizes. You may ask for a photo identity or just the participant's email address. You can consider the following methods to run your contest smoothly.
Contact: Ask the participants to enter their name, phone number, email address etc. You can send follow-up emails and contact the participants.
Contact+Referral: This is a great way to boost your entries. By this method, participants need to refer the contest to a particular number of friends for a valid entry.
Contact+User generated content: You can use the user generated content for future marketing. The users enter their photos and videos and others can vote for the best entries.
2. Designing the Contest Page:
The contest page design should be very attractive and exciting. It should make people feel excited about the prize and make sure that the contest is easy to enter. Try to put an attention-grabbing title. It should be informative yet simple. Share the details of the prize so that it can attract a lot of visitors. Fill it with important content that you feel will be important from the participant's point of view.
An image of the prize is must which motivates people a lot to enter the contest. In case of a gift card, share an image mentioning its value and what people can buy with it. Share valuable information regarding how to enter, the prize and the rules and regulations of the contest. Design your page in such way that entrants can easily share the page on their Facebook walls. It will inevitably attract a lot more traffic.
3. Promote your Contest: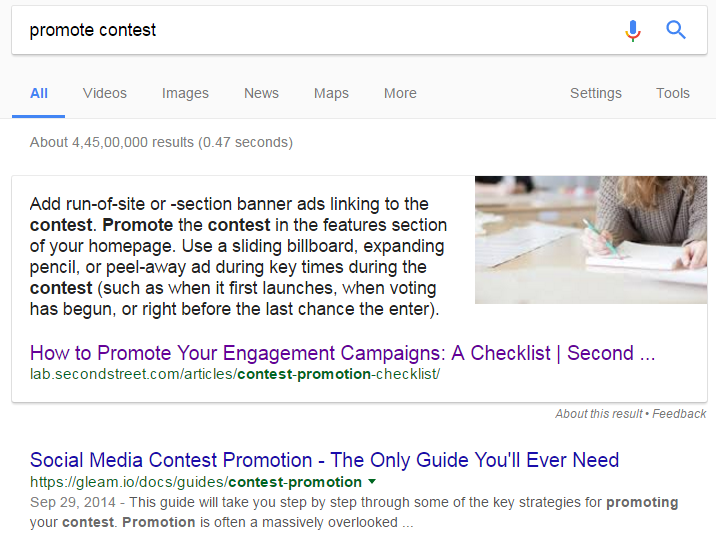 There are different ways of promoting your contest. Here are some few options which you can consider
Sending an email blast: Share your contest with your customer email lists and most likely they would participate and share it with a few friends.
Promote on Social Media Platforms: You can share your contest on Twitter, Google+, Instagram etc. so that users from other networks are also aware of it.
Put up a banner on the home page of your website if you have one. Add the necessary links so that participants can access the contest page directly.
You can also consider creating a Facebook advertisement.
There are many websites that list popular contests. Get in touch with them to put up your contest.
4. Keep an eye:
You can track the number of entries, likes and shares using different methods like Facebook page insights. Google Alerts can be conveniently used to monitor your contest across the web. You can also use the Wishpond Campaign applications to monitor your contest in real time. This is a great way of updating your contest while it is running.
5. Announcing the Winner(s) and Promotions:
Share the details of the winners on the Facebook page as well as on other social media platforms. A video can be created to even increase the level of excitement. You can hook up your followers by sharing the plans of any future contests.
A Handy Guide To Run Facebook Contests