YouTube video promotion is not easy when you have no idea to start.
There are 300 hours of video uploaded to YouTube every single minute.
We can understand how heavy competition is happening in YouTube marketing.
Channel subscribers count is the key to make your videos popular in short time period.
Yes, the views count of your every video will increase when you have healthy volume of subscribers.
So, in this article we explain about the most important factors which help to grow YouTube subscribers.
Understand the power of video marketing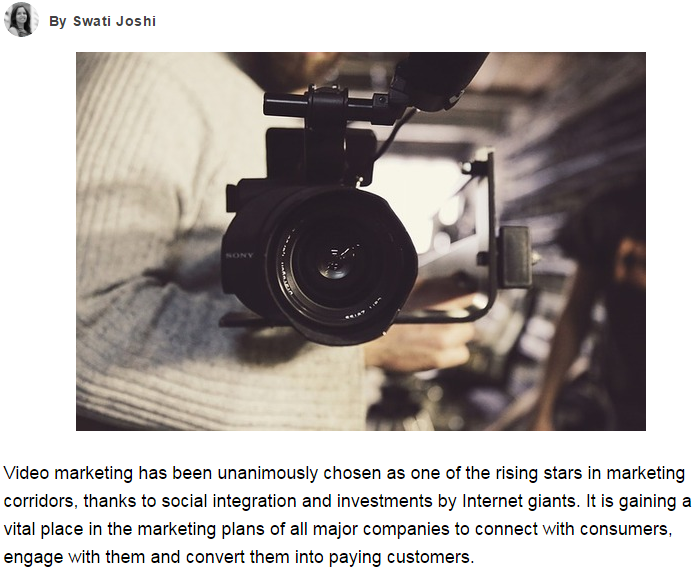 People who want to promote their business online use websites with best landing pages with greatly written content.
Nowadays, mobile users count increased to top level than earlier days.
This indicates we have to target people with mobile screen than big PC screen.
So you need clean explaining videos to promote your business online.
Not only that, from a recent analyze, 70% marketers found that video marketing helps to grow business sales insanely than any other form of promotion.
Between you have to remember to make your videos with great content to get more subscribers on YouTube.
How to find great content ideas?
Post only your niche target content to reach correct audience.
Use YouTube search box to find your niche videos to find your competitors keywords.
When you search for a keyword, YouTube gives more suggestions with different long tail keywords. Use them effectively to create top content. Why because, to produce a content for any niche, this trick provide us what kind of videos people like to see.
You can also use Google Adwords keyword tool to find the trending keywords.
The video length of great content having videos normally run under 10 minutes.
Invest time to create quality videos
Firstly, invest your time to find the evergreen niche because it consistently gives you more subscribers.
When you record the video remember to use a quality external microphone to make the video to look professional.
Show your full face on the video and when someone captures the video make sure the camera should not shake.
Edit your video mistakes to make them perfect.
When you have no skills to edit, you can hire an expert from freelancer.com.
Post videos consistently to get more subscribers on YouTube.
Some marketers have no time to post videos often in this case you can make your longer videos into shorter ones.
Use perfect titles, Meta descriptions and keywords for your videos to improve your YouTube rank position.
You can use custom thumbnail to attract the visitors to click your videos.
Note: If you want to upload a video about a product, then you can buy that product and share your experience, positive factors and negative factors.
The aim is giving the complete video to viewers to get benefits.
Give value to Audience opinion
To increase your channel subscribers you must give value to your audience opinion.
Whenever you get new comment posted on your videos and you can give your feedback to impress the audience.
In some cases, people may left negative comments for your videos.
Here you should give them proper answers to fix the issue.
Big brands hire a customer service provider to handle this kind of tasks.
In this way you can increase your subscribers count superbly.
Some marketers use Q&A method to engage with their audience.
Yes, they advertise in the end of the video as you can post your any questions about this topic in the comments section.
And give them answers in the comments area or post a new video as answer to the questions.
When your audience feel happy with your approach and they will share your videos to their friends and family.
The Most Important Factors for Growing YouTube Subscribers in 2017