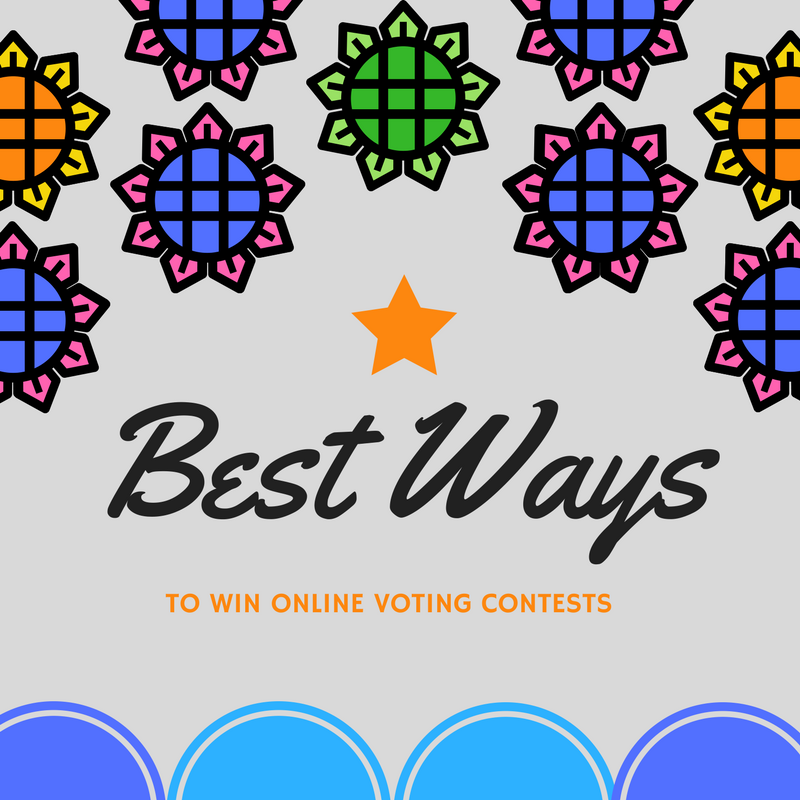 There have been sweepstakes, polls and various contests for years.
Think of the Publisher's ClearingHouse Sweepstakes – we probably have all seen at least one commercial on TV with the the winners being visited at their homes with giant checks – both in the cardboard cut presented and the amount of money – along with flowers and balloons.
But now in the age of the Internet and the social media presence that we are all a part of, those contests have grown in number and size, not to mention all the different kinds of content driven ones.
With the popularity of online contests and sweepstakes comes more competition than ever, but also, many more ways to use your creativity increase your chances to win.
Here are some of the most popular ways to win online voting contests:
Kim Van Dunk, a semi finalist in the 46th Pillsbury Bakeoff, as well as other content driven contest, both online and "in person" gives one of her most favorite and successful methods, the flyer.   
Kim says, "This was the very first thing that I did.  
I included a picture of my recipe, the recipe itself, a little blurb about who I was, the link to the voting page, and the dates of the voting period.  
This little flyer would prove to be very helpful.  
I highly recommend doing this."
Here are some more of Kim's tips:
Sending email 
Although she was a bit apprehensive about asking email friends, she soon realized that one email at the beginning of the contest, explaining what is was all about and one at the end, detailing the progress and asking for those last votes that she says were what was need to bring her across the finishing line successfully.
Social media
The easiest and most effective way of reaching out to the masses.  Create a Twitter following of those who you have various interests in common in (hopefully the subject matter of your contest is one!) and simply reach out and ask.
Additionally, Facebook, besides being the most popular social media platform, is perfectly tailored for people looking to network for asking for and offering contest votes.
A simple search for Facebook Voting Networks will yield several of these groups, and you can choose those that are the most like minded.
Don't forget one of the easiest and most successful way to ways to win – good old fashioned local support including family and friends.   
You have access to not just these people, but all of the contacts they have.   
Kim Van Dunk explains how she used local media to get the word out about her content driven entry in the Pillsbury Bake Off Recipe Contest.  
People voted for their favorite recipe, so Kim explains how she got her recipe great buzz.  
She explains: "Our town, like many others, has a small online website dedicated to local stories.  
I contacted the editor who was more than happy to come over and interview me.  
This lady was awesome!  
She posted three articles over the two week period.  
This website is part of a whole system of local sites.  To my surprise my entire county had picked up on the story!"
Online contests have opened up countless opportunities to show off your passions, have fun and best of all, win big!
However, that same internet access means you have more competition and you need to be creative and realize there's a lot more out there than just filling out a form and keeping your fingers crossed.  Good luck!
Best Ways To Win Online Voting Contests