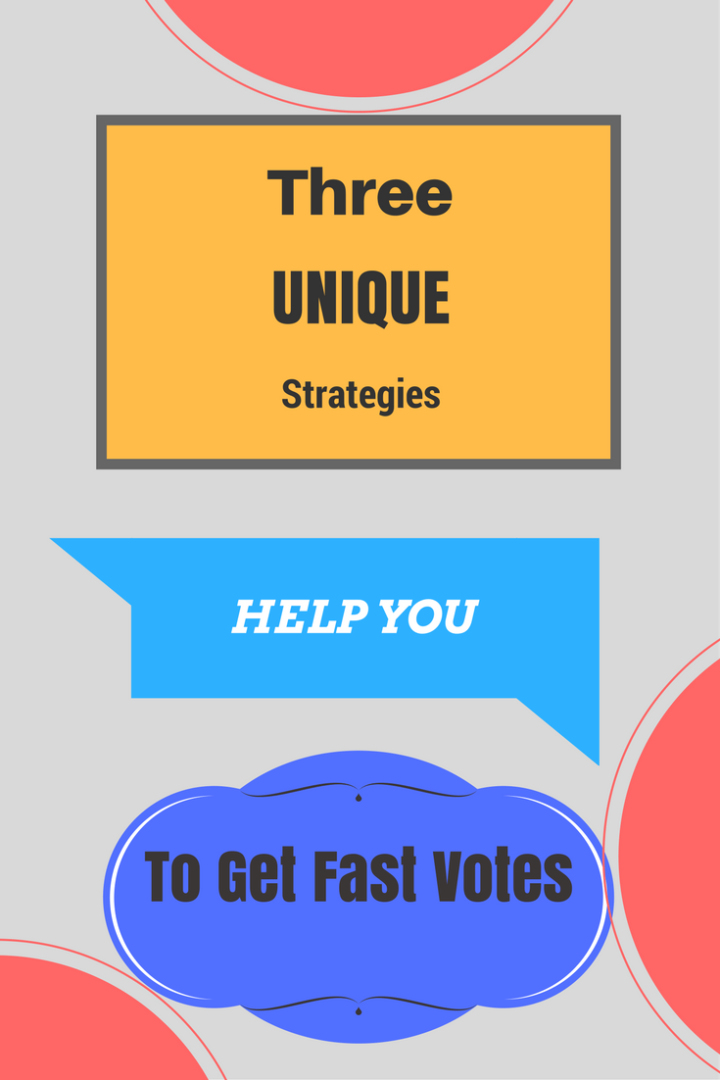 The key factor to get lead from your competitors on contests is fast voting.
You can get fast voting from fake sources like script writing or by hacking the poll.
But, to gather real votes aggressively in short time period, you can follow the following 3 unique strategies.
Let's look them one by one below.
1. Remarketing
Why marketers love to advertise on facebook?
The answer is: facebook charges lower cost for ads .
Creating unique facebook ads is the best practice to remarket with your custom audience.
Marketers put ads or banners on their existing websites to gather votes from their visitors.
On social media
People come to quality websites to find new ideas or to find new products.
When they see your ads, you can get some votes directly from them as a return favor.
For increasing your chance to get more likes/votes, you need to create an super landing page with right custom ad on facebook to remarket your audience.
Run many types of test ads to increase your skills to find the gems from the bulk keywords.
Important Note: Exclude the people who have already voted for your contest.
You can also remarket with your existing email subscribers who are active and show interest to your new emails.
2. Instagram
Instagram gives super opportunity to market your contest entry.
Few weeks ago instagram updated the face filters to improve so you can now market with effect image effects.
You can share an effect video with your audience to vote for your entry.
To get cheap video service you can use fiverr platform also you can simply use your mobile camera to make new selfie video.
Because now instagram has introduced a rewind mode to play videos in reverse.
You can invest some time to analyze your instagram competitors.
How to analyze?
Talkwaker is a popular tool which helps to research your competitors buzz on Instagram.
This is not free tool so you need to pay to get all juice.
But, you can get deeper details about your competitors successful content.
Apply the same skills to your campaign to get high levels of engagement.
Note: If you redirect the visitors to your landing page, you need to create smart landing page with 5 to 8 minutes read.
No long content like 2000 plus words.
3. Facebook friends
Facebook gives you great opportunity to connect with your known friends.
Your friends always give support to your every posts with emotions and likes.
So when you share your contest entry link with them with a cute post, you can get lot of votes in short time for sure.
Remember to use your friends(followers) on Twitter.
Write 140 characters tweet included with top images with your contest entry link.
Do you have any experience with twitter live video feature?
If your answer is yes, use them often to get quick promotion to your contests.
Instagram stories ads also effectively works for targeting mobile audience.
These ads look different than any other ad type of facebook.
For instagram posts you have to use best hashtags.
Here are some effective tools to analyze hashtags,
Sprout social (special for building Instagram community for business)
Iconosquare (Special for cost effective campaigns)
Command (Special for iOS app platform to analyze engagement)
3 Unique Strategies Help You To Gain Fast Votes